On to the Chain Trustworthiness
Project
OttCT is researching the blockchain-based mechanism of social media triggering investors' behaviour. At the same time, OttCT is protecting companies from malicious acts. In doing so, OttCT is bridging the gap between investors and companies. Moreover, we are increasing the levels of trust in blockchain-based information exchange. We create a bulletproof open-source software of great value for any Fintech by:
emphasizing user-generated content
utilizing EDMO and other similar fact-checking networks
checking news sources and economic indicators
As a result, we facilitate safe investments in ethical and responsible companies. Aligned with the EU Blockchain Strategy, we contribute to economic growth in the regenerative economy.
Team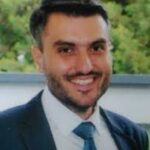 MS in Economy. C-level Executive in corporations turned IT entrepreneur, mentor, and B2B sales lecturer (6 years), developing software solutions as Certified Scrum Product Owner and solving problems of international companies as the business consultant and management company owner.
MS in Computer Science is a full-stack engineer and researcher,
 R3 Corda certified developer, with over five years of experience from multiple projects 
for Distributed Ledger
Technology. Creator of 15+ DLT solutions in 
Europe. Anastavoski was recently recognized and listed as a Blockchain Expert in the EU, active Algorand 
developer Ambassador 
and Algomint Ambassador. He has spoken at various events.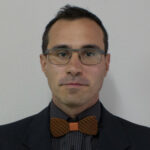 MS degrees in Public Administration. Law and Economics from the
 Universities of Twente, Haifa and Bologna. He specializes in blockchain 
financial asset law
 applications. He will oversee the execution of legal analysis and 
compliance for the MVP.

BS of Laws with Honours with PGS in Sustainable Business from
 the University of Cambridge, Centre for Sustainability Leadership. Milica 
has expertise in corporate
governance and operations, IP and IPO matters, as well as managing 
multi-national teams.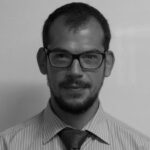 MS in History and Public Administration. He has worked as an analyst for
several cross-border financial institutions, focusing on international 
financial markets. In the project, his role will be the analysis of asset administrators' obligations.
BS in Graphic design, providing UX/UI design and product discovery
services, previously working for Accenture Italia for six years – 
creating beautiful responsive
websites, visuals, presentations, and working closely with developers.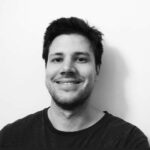 Full-stack engineer, MSc degree in Machine Learning, experienced in AI, 
Cloud
and Serverless architectures (interest in Natural Language Processing & 
its applications). He 
was working as a tech lead for a team that developed and set up the 
infrastructure of several ML models for banking transaction classification and entity recognition 
for a thriving fintech.
Blockchain Experience


More than five years in the blockchain space fostering cross-section 
between law, economics, ML & DLT, with NFT Startup back in 2018
Published research work on blockchain-based invoice discounting and 
cross-border blockchain regulatory enforcement research
One team member is an Algorand developer, Ambassador and Algomint Ambassador who created 15+ DLT solutions in Europe
.
Both companies participated in the blockchain program BlockIS. One 
project reached the finals
. One of the Top 5 Startups of the blockchain program BlockStart, 
presenting at the European Blockchain Convention
Members of R3 Corda Venture Development, presenting at CordaCon 2020.