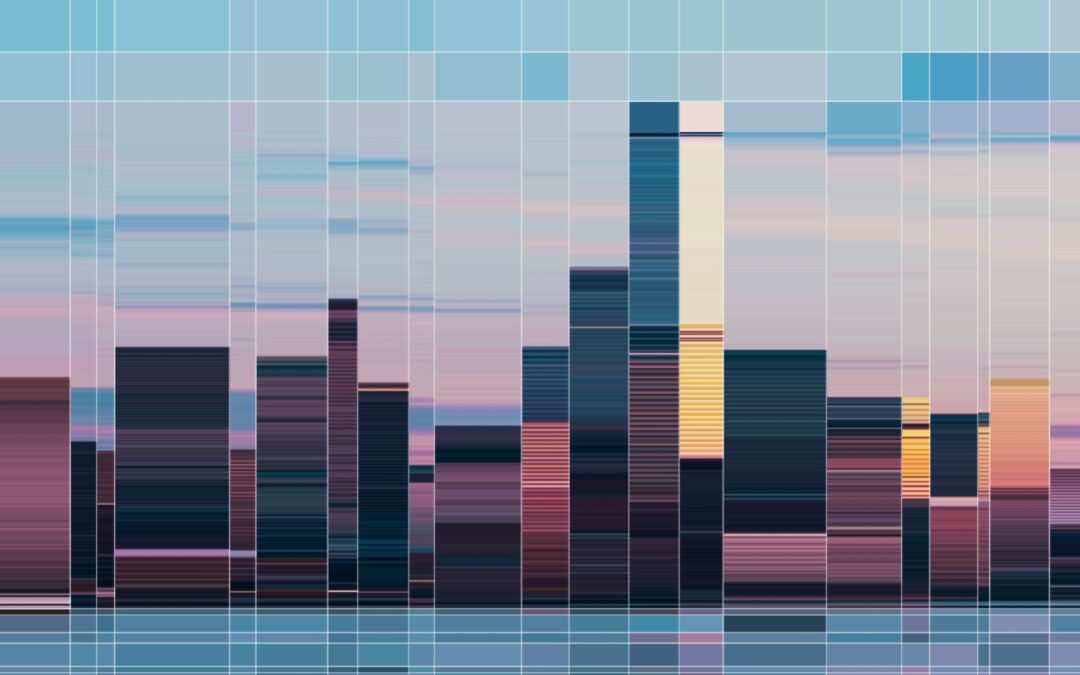 ##TruBlo Open Call starts today
Today we are starting the 2nd of three open calls. The call will be open until September 10, 2021. Find all the information [to apply on our website](https://www.trublo.eu/apply/). 
If you have questions, please contact us at  [info@trublo.eu](mailto:info@trublo.eu)
***
Updates this week:
#TRUST
***
##How did the FBI recover Bitcoins paid in a ransomware attack?
The recent Colonial Pipeline ransomware attack in the US worried many people that the supply of gas would be threatened. In such an attack, hackers gain access to the IT system of a company and block further usage. In this case, the company paid 75 Bitcoins worth around $4 million. 
Surprisingly, the US justice department has now recovered most of these Bitcoins by tracing and later seizing them. It is surprising because so far many would have assumed that such coins could be very difficult to trace and to recover, once paid. It is unclear whether the authorities had information from an insider or were able to trace it by technical means. 
Quote from a report in the New York Times.
> "Federal investigators tracked the ransom as it moved through a maze of at least 23 different electronic accounts belonging to DarkSide, the hacking group, before landing in one that a federal judge allowed them to break into, according to law enforcement officials and court documents."
[LINK](https://www.nytimes.com/2021/06/09/technology/bitcoin-untraceable-pipeline-ransomware.html)
Another question, asked in the article linked below from VentureBeat: Why did the hackers use Bitcoin (where information can be traced, to some extent) and not another cryptocurrency where this would have been harder? And as important: How can one avoid such ransomware attacks by securing the IT system? 
[LINK](https://venturebeat.com/2021/06/13/a-question-no-one-is-asking-about-the-colonial-pipeline-ransom-attack/)
***
##Sustainability as a driver for blockchain adoption in the fashion industry
Producing fashion is a global business with complex supply chains. As a result, it is almost impossible for a consumer to check how the clothes are produced. This includes where and how materials are sourced, which shop did manufacture them and how they are shipped. The process is so far difficult to document for the fashion companies as well. But the need for transparency and the potential gains for productivity might change this. Blockchain records of supply chains are in demand because more and more consumers demand information about sustainability from fashion brands.
[LINK](https://www.forbes.com/sites/josephdeacetis/2021/06/05/from-blockchain-to-content-new-industries-will-lead-the-fashion-and-style-sector/)
***
##Can you spot a dark pattern?
A dark pattern is a website design used to confuse users. For example, such a design aims to keep people from ending a subscription. 
There are many tricks and practices. What they have in common is that specific placement of options, words and buttons is combined to make it difficult for you to do what you want. Do you think you can detect such a pattern? Test it. The Markup has a short quiz – very helpful to learn a bit more when to be careful. 
[LINK](https://themarkup.org/2021/06/03/dark-patterns-that-mislead-consumers-are-all-over-the-internet)
***
#CONTENT
***
##News sources reconsider theory that coronavirus spread from a lab in China: How is this done well?
Here is a difficult, but interesting question: What are the best ways to change the opinion and the reporting about a disputed theory? 
Example: So far, there is a theory that the coronavirus has infected patient zero from a wild animal purchased at a Chinese market in Wuhan. 
But another, controversial theory is that the virus might have escaped from a medical facility located in that city. In 2020 the majority of media outlets reporting about this topic dismissed the lab story as a potential conspiracy theory. 
This year, though, the story is investigated again. While no substantial new facts are available, the view is now that the lab theory could potentially be true. US President Biden has ordered an investigation by intelligence agencies.
What is interesting and relevant here is: How do news institutions communicate such a turn of opinion? What is a good way to be transparent and open about such changes? Such as: "We reported this, and it might be wrong. Instead, this might be the truth." 
This case could be a test.  
>"New information often casts out old, but it is unusual for news outlets to acknowledge so publicly that they have changed their understanding of events."
[LINK](https://www.washingtonpost.com/lifestyle/media/the-media-called-the-lab-leak-story-a-conspiracy-theory-now-its-prompted-corrections–and-serious-new-reporting/2021/06/10/c93972e6-c7b2-11eb-a11b-6c6191ccd599_story.html)
***
##How to use disappearing messages on WhatsApp or Signal
On both services, there are settings to let some messages disappear after some days. Signal offers richer features. On WhatsApp, the feature is new. 
When can you use this feature?
>"Disappearing messages are an ideal tool for people who are concerned their chats could be checked – especially if there is anything about themselves they want to keep private, says Scott Sammons, information and data specialist Lighthouse IG. "This could apply to a domestic abuse setting or someone, for example, hiding the fact they are LGBTQ."
On Signal, you can select the time when a message should disappear, between one second and four weeks. The timer starts when the message is read. There is a similar feature for photos and videos. 
On WhatsApp, the feature only lets you set a time span of seven days.
More advice if you follow the link.
[LINK](https://www.wired.co.uk/article/whatsapp-signal-disappearing-messages)
***
#BLOCKCHAIN
***
##Politicians from South America use Bitcoin announcement for self-promotion
First: It is not yet clear whether countries in South America will adopt cryptocurrencies such as blockchain. But for politicians from the region, the idea is currently attractive and a way to boost one's profile. This started with El Salvador issuing a law to make Bitcoin a legal tender in the country. 
>"El Salvador's president Nayib Bukele set off a movement for political opportunists and crypto-enthusiasts alike."
[LINK](https://restofworld.org/2021/latin-america-politicians-bitcoin/)
In Europe, Christine Lagarde, the president of the European Central bank, reaffirmed that the position of the ECB has not changed. Lagarde had warned about Bitcoin in January 2021: 
> "It's a highly speculative asset, which has conducted some funny business and some interesting and totally reprehensible money laundering activity."
Regarding the position of the ECB towards Bitcoin after the new development in El Salvador, she is quoted to have said: 
>"That certainly does not change our approach to crypto-assets and to regulations, supervision, and proper classification that they should be under to avoid misinformation and misleading representations." 
[LINK](https://news.bitcoin.com/christine-lagarde-ecb-crypto-policy-bitcoin-legal-tender-el-salvador/)
On the other side: In the Netherlands Pieter Hasecamp, the director of the Bureau for Economic Policy Analysis, which is part of the country's Ministry of Economic Affairs and Climate Policy, has voiced much stronger concerns about the dangers of Bitcoin. In an article, he recommends banning cryptocurrencies in the Netherlands:
>"Cryptocurrencies are unsuitable as a unit of account and means of payment outside the criminal circuit; its use as a store of value is based on the hope that cryptocurrencies will one day replace real money. But that's not going to happen."
[LINK](https://news.bitcoin.com/dutch-official-predicts-crypto-market-crash-netherlands-must-ban-bitcoin/)
The Basel Committee on Banking Supervision recommends very careful handling of crypto assets by banks, the goal is to avoid that institutions expose themselves to high risk. The Basel Committee sets standards for banking policies, such as how high the number of own assets must be for a bank related to the sum of credits and loans. 
The Basel Committee published a paper called  ["Prudential treatment of crypto-asset exposures"](https://www.bis.org/bcbs/publ/d519.htm). For cryptocurrency exposure, the Basel Committee proposes a 1250% risk weighting, which is very high. 
[Link](https://www.ledgerinsights.com/basel-committee-capital-requirements-for-bank-crypto-holdings-stablecoins/)
***
##Amazon wants to hire DeFi expert(s)
According to a job ad in the US, Amazon is searching for staff with experience in decentralized finance (DeFi). The position is for a Blockchain Head of Product. Amazon has recently added a "Managed blockchain" offering. 
[LINK](https://www.coindesk.com/amazon-looks-to-hire-blockchain-staffers-with-experience-of-defi)
***
##China aims to be a global leader in Blockchain by 2025
Top telecom and internet regulators in China jointly published guidelines on how the country can transform into a global leader in blockchain as early as 2025. At the same time, Chinese authorities are blocking and curbing cryptocurrency mining operations in the country. 
The expectation is that blockchain will be a key building block for the digital economy and a way to modernize governance systems. 
[LINK](https://pandaily.com/china-aims-to-become-global-leader-in-blockchain-by-2025-as-cryptocurrency-crackdown-widens/)
***
Thank You for reading. 
Did we miss something you think would have been relevant? Let us know. 
Do you work for or know a European company doing innovative work with blockchain? Sent us a link. 
Do you have other feedback or suggestions? [Contact us](mailto:info@trublo.eu)
***