Agricultural product traceability and merchant escrow
Project CERES aims to increase transactional efficiency in agriculture as well as to establish trust in agricultural producers' provenance statements. To this end, CERES intends to address two interrelated problems in agriculture by providing a triangulated proof-of-location service and an agricultural smart contract framework. The project will develop a blockchain application to be used by farmers, logistics companies, and other stakeholders in the agricultural value chain. The application will provide a decentralized and tamper-proof solution for tracking the location of agricultural produce and validating smart contracts related to sales and credit agreements.
Project Description
Triangulated Proof-of-Location and Escrow Services for Agricultural Produce
Project CERES addresses two interrelated problems in agriculture.
The first problem is proof of location (POL), which in agriculture is particularly important. Numerous POL mechanisms have been proposed, but the ones that are hack-proof and provide undisputable validation require either hardware that is not readily available or 'witness device' confirmation that is not fully spoof-proof. We believe that a possible answer to this problem lies in smart device Location-Based Services (LBS) and satellite validation.
The second problem this project aims to address is agricultural sales and credit term agreements. To this end, weepropose to look at the agricultural value chain and to digitalise agricultural INCOTERMS and logistics on a smart contract framework to be able to have a third validator of POL while enabling agricultural holdings to cut costs by using blockchain-based escrow services supplanting costly letters of credit.
Goals
Produce a meta-analysis of POL solutions in existence today;
Propose a new POL algorithm;
Propose a new smart contract-based INCOTERMS framework;
Code the new POL algorithm and the INCOTERMS framework onto the Solidity framework.
Team
Rossana Caputo
Project Coordinator (MIICT)

Rossana Caputo is a Project Manager with 15+ years of experience in managing private and public sector projects, including EU co-financed and Italy- and Malta-financed projects. 
Bernard Mallia
Information Systems and Telecoms Expert, MIICT
Bernard Mallia is an economics and information systems graduate and has a professional background in telecoms and Information Systems, with specialisations in data warehousing and retrieval, BI, AI and Blockchain. He also serves as an external expert evaluator on the COST and Connecting Europe Facility European Commission Programmes.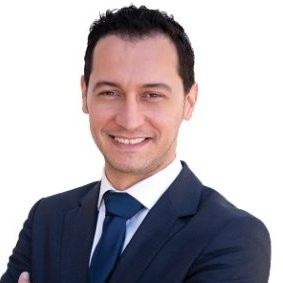 Michela Cariglia
AI & Agriculture expert, AgriSmarter
Michela Cariglia, Carlo Russo and Giulio Mario Cappelletti are agriculture and agricultural automation experts who will be tasked with validating and dry running the proof of concept and serving as liaisons with agribusinesses for the project publicity.
Carlo Russo
Agriculture Expert, AgriSmarter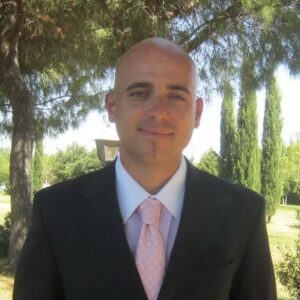 Luca Grilli
Blockchain Expert, University of Foggia
Luca Grilli is an associate professor at the University of Foggia. His areas of expertise include renewable resources, Neural Networks and Applications in finance, Learning Analytics with Machine Learning techniques and Differential Geometry.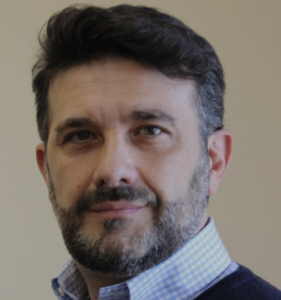 Giulio Mario Cappelletti
Contributor to research and validation, University of Foggia
The MIICT and the University of Foggia hold the necessary competencies in telecom systems (including satcom) and blockchain (particularly the Solidity framework) to be able to put together the proof of concept that underlies the further evolution of this project.
Bernard Mallia and Luca Grilli will work on this, and if the project makes it through the first phase gate, they will also be responsible for coding the platform on the Solidity framework.
Michela Cariglia, Carlo Russo and Giulio Mario Cappelletti, who have expertise in both agriculture and agricultural automation and digitisation, will validate the proof of concept through their expertise and through their agribusiness connections and will be responsible to 'dry-run' the proof-of-concept before it goes on for further development.
Rossana Caputo will manage and coordinate the project to ensure it runs on time and within budget. The consortium involves organisations from all the fields of the knowledge triangle – Academia, NGO, SME – to represent different areas of the agriculture supply system as part of the food supply chain.
CERES's objectives are strongly integrated into the 2030 vision for the European Research Area and Blue Growth, Green Deal and Farm2Fork strategies due to its This project has received funding from the European Union's Horizon 2020 Research and innovation programme under grant agreement n° 957228 2020-2023 TruBlo Page 6 of 13 collaborative and innovative bottom-up approach via blockchain, and due to its consequent ability to increase the importance of its role in European policy-making.
Blockchain experience
The project team's prior experience is mostly in the areas of agriculture, telecoms, data ontologies, data warehousing, smart contracts, cryptocurrency arbitrage and Artificial Intelligence (NLP, neural networks, hyperparameter tuning, machine learning, speech synthesis and computer vision), and when it comes to blockchain, we are particularly interested in how blockchain can be used to create low-trust agreements between parties. In particular, we believe that smart contracts have the potential to revolutionise the way that agricultural produce is traded by creating a more efficient and transparent system.