Democratising Academic Publishing
Project Description
Democratising Academic Publishing (DAP) explores the concept of decentralised scientific publishing with shared governance based on blockchain. The project aims to improve the quality of publication review, automate, valorise and objectify it, thus simplifying scientific communication, while the application of Blockchain technology ensures confidence in the quality and authenticity of the data
Goals
New publishing paradigm
Open Public Community in a faster, more trustworthy, and tamper-proof way
Decentralized regulatory ecosystem framework
An efficient and more transparent review process
Journal-independent publication model
Team
Karolj Skala (M, PhD) was a member of the project consortia of 22 EU framework projects (FP6 /7 and H2020) on distributed computer network systems (GRID), HPC Infrastructure, parallel applications and scientific cloud services. Development of eScience platforms and tools, Big Data analytics and Data Science applications. He is the Initiator of the 70th CroBSI and EBSI node in Croatia.

Branka Medved Rogina (F, PhD) Experience in advanced measurement and analysis techniques. She is an active member of Digital Innovation Hub (RBI DIH) activities, providing support to SMEs in IoT, CPS and HPC applications. Expert in Innovation Management and IP regulation. Performs project management and evaluation within the EU Framework Program.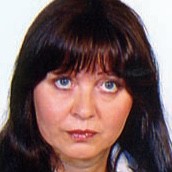 Zorislav Šojat (M) As a scientist, works with computers and has been constructing computer systems since 1974. His main interest is Cybernetics, and the application of cybernetic principles to solving human-computer interaction problems. He is the author of several computer systems and languages,and author/co-author of articles and several books.

Draško Tomić (M, PhD) Drasko has high expertise in systems biology, bioinformatics, supercomputing, and computational fluid dynamics. He has an excellent knowledge of various programming languages, like C and C++, Python, CUDA, and the Linux and Windows operating systems. He has good knowledge of AI methods and tools. He fluently speaks and writes in English and German.Drasko is motivated by scientific and industrial research and by transferring the gathered results to students, scientific, and industry communities.
Davor Davidović.  (M, PhD) is a research associate at the Ruđer Bošković Institute. His special skills are hybrid and GPU programming and code optimization with special focus on solving extremely large linear algebra problems (eigenvalues, linear systems, SVD, matrix factorizations) on large HPC systems. He is an expert in CUDA programming model and developing codes for distributed and shared hybrid and multi-core systems (MPI, OpenMP, OmpSs).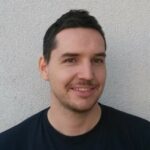 Viktor Bojović (M, PhD) Senior developer with more than ten years of experience in various programming languages and researcher member of the Center of Excellence for Data Science(DATACROSS). Experience in complex programming, web service applications.
Josip Maričević (M) MCS, devised and developed a new consensus algorithm HashNET that enables consensus in public networks with throughput of more than 20.000 transactions per second. Worked as a software developer implementing atomic cross-chain swaps for Blocknet decentralized exchange.
Tomislav Zubčić (M) MCS is working on development of a multi-threaded distributed consensus algorithm and performance and memory usage optimizations. Performed research on dynamic unpacking in order to find an effective algorithm which gives high success rate while testing on a large number of executable packers.
Tadej Slapnik (M) MCS Co-Chair of High-Level Group Blockchain for SDG, Expert at UN/CEFACT and expert at the Technical Group of European Blockchain Partnership. He is the initiator and signatory of the "Feel the future" declaration: Initiative Blockchain Europe and actively involved in the promotion, development and smart regulation of blockchain and DLT for achieving Sustainable Development Goals at national, European and global level.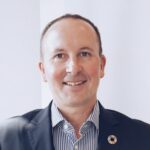 Blockchain experience
We have developed the HashNET Distributed Ledger Technology (DLT) platform, a unique and innovative technology capable of processing up to 20,000 transactions per second (TPS) using smart contracts for distributed applications. We have also developed the world's first green DLT infrastructure that minimizes energy consumption without sacrificing performance. It has the potential to become a simple and efficient tool for distributed trust, as our technology offers the best scalability, security and cost efficiency in the market. Established Nacional Blockchain Partnership  and National Blockchain Service Infrastructure CroBSI in Croatia.