Fog-Assisted Blockchain-based Credential Management for Enhanced Trust and Privacy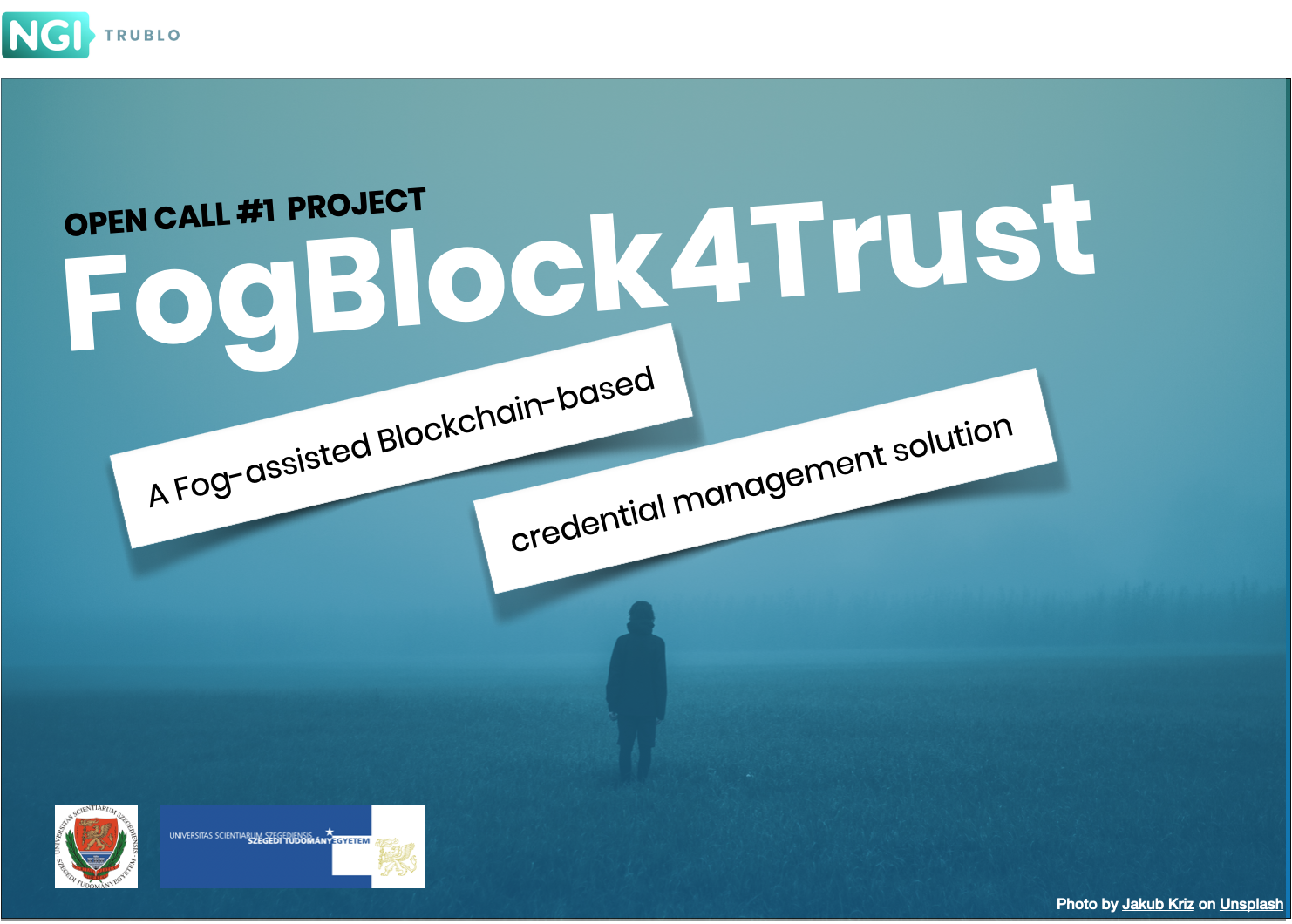 Project

FogBlock4Trust aims at realizing a Fog-assisted Blockchain-based credential management solution to strengthen the trust and privacy of users. It aims to integrate Fog Computing and blockchain technologies in order to deliver specific credential validation services. The envisioned fog-enhanced blockchain-based system will provide both trusted global accreditation and distributed credential verification within one framework. As many credential verification systems were recently developed, e.g. due to the need of a reliable COVID-19 vaccination passport management, most of these systems use centralized approaches, while only few deployed the innovative blockchain technology. Our FogBlock4Trust project also fully complies with European GDPR regulations, and allows for decreased latency and enhanced efficiency, along with higher security within the system.

---
Team
The FogBlock4Trust team includes members of the IoT-Cloud research group at the Software Engineering Department of the University of Szeged with corresponding expertise. A senior researcher will lead the FogBlock4Trust project, a PhD student and a post-doc researcher will carry out the development tasks.

Website: iotcloud.sed.hu
Attila Kertesz, Project leader, https://www.researchgate.net/profile/Attila-Kertesz-2
Hamza Baniata, Blockchain specialist, https://www.researchgate.net/profile/Hamza-Baniata
Tamas Pflanzner, Cloud, IoT and Web developer, https://www.researchgate.net/profile/Tamas-Pflanzner
---
Blockchain experience
The IoT-Cloud research group we have already started to investigate Blockchain (BC), IoT and Fog Computing integration possibilities since 2019. The advantages of BC-Fog integration include enhanced security, integrity, reliability, fault-tolerance, and credibility, thanks to the distribution of processing units of IoT and FC, and the decentralization and trust management mechanisms deployed within the BC algorithms. First, we performed a survey to highlight the roles the BC played in cloud and fog systems, then proposed a privacy-aware fog-enhanced Blockchain validation approach, in which dedicated, trusted fog nodes can validate data blocks on behalf of blockchain nodes. To perform evaluations of our developed and proposed methods in BC-Fog integration, we started to design a special purpose simulator called FoBSim. We envision that a BC-assisted fog system can provide computational and storage services, hence the BC placement within the fog architecture may differ. In the FogBlock4Trust project, we aim at developing a Proof-of-Concept (PoC) solution for Fog- and Blockchain-based credential management based on our previous results.