Sport Trust and Reputation models on Blockchains
Project
Every sports competition entails a variety of processes and a large amount of data that requires a simple way to ensure and verify who was present in a sports event or competition, notarize the results and classification of players and the sports organization they belong to, including athletes, players, coaches and referees.
That is why we would like to develop a trusted data and reputation network based on blockchain – specifically for Sports. The goal is to be able to manage and create tamper-proof, verifiable evidence to notarize all kinds of events and issues in sports competitions.
---
Team
Manel Casas, Country Manager FIMBA Spain, is an expert in the sports competition sector and can provide a unique perspective in the research and implementation of a project like ours with more than 10 years of experience. Country manager of FIMBA in Spain where we would like to pilot SportChain. He is also the owner of NJOI .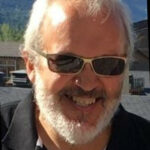 José Francisco Ruiz (VID), BDM of VIDchain Business Line, is an expert in Trust services, Legaltech and eHealth, from the technical solutions, processes and legal framework points of view. He started to work in PKI 20 years ago, but his career in the last 10 years is focused on business development and digital signature and identity consultant.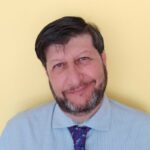 Mauro Lucchini (VID), Backend developer for VIDchain, is a backend developer with a specialization in Corda. His domains of expertise include Domains of expertise: Blockchain, SSI, DIDcomm, DID methods, Verifiable Credentials, Verifiable Presentations, DIDs and Asymmetric Key management, among others, he has been working for EBSI/ESSIF Projects.
Andreas Abraham (VID), Project manager of VIDchain, is an identity and access management (IAM) expert, particularly in self-sovereign identity. Additionally, Andreas has profound knowledge in cryptography, privacy-preserving technologies, blockchain, and distributed ledger technologies. He started working in IAM 10 years ago and contributed to self-sovereign identity through his research.
---
Blockchain experience
Validated ID is a Spanish tech start-up founded in 2012 in Barcelona, Spain, providing secure trust services with VIDsigner eSignature services. VIDchain, our digital identity solution, is based on the decentralized identity model (Self-Sovereign Identities), developed on blockchain technology, which provides the layer that allows decentralization and neutrality. Thanks to blockchain, identity data is under the user's control. VIDchain is already in some projects in development, such as in the banking industry, in the public administration, or even developed a wallet for the European Blockchain Services Infrastructure project for the EC.