System for Ticketing Ubiquity with Blockchains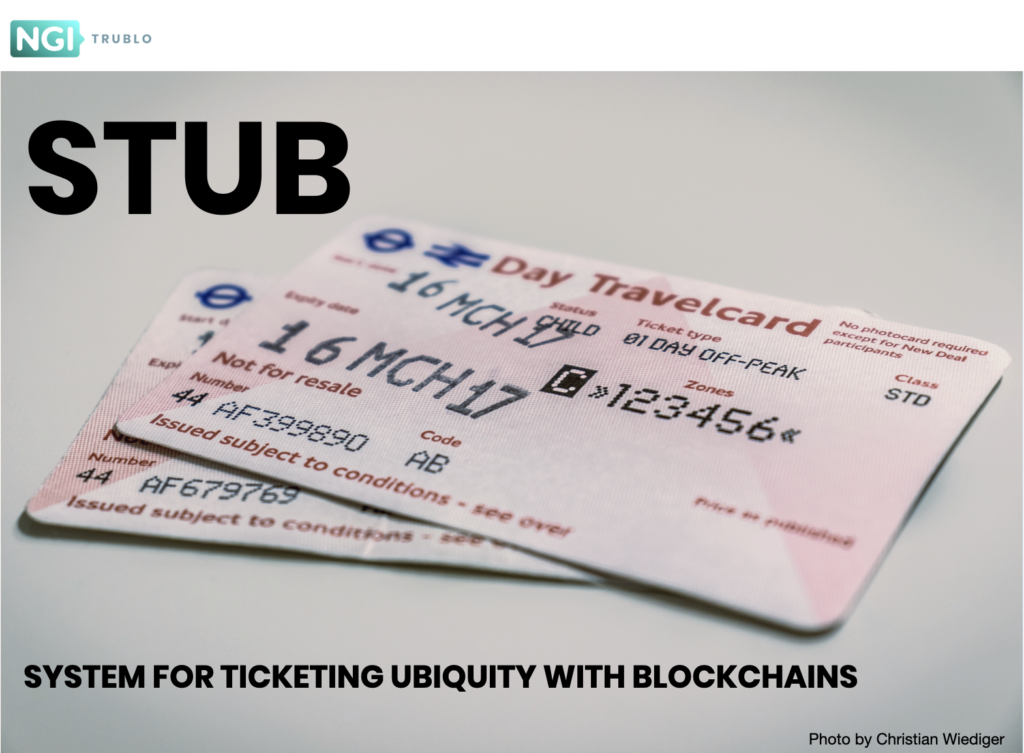 Project Description
The System for Ticketing Ubiquity with Blockchains (STUB) is a novel solution to multi-modal transport ticketing. STUB utilises the distributed mechanics of blockchain technology right at the core of its architecture, allowing stakeholders from different transport modes to vend and validate tickets on a shared ledger. This open approach to ticketing data will benefit transport governing bodies, transport operators, and passengers alike by ensuring cross-party cooperation and presenting a fresh holistic approach to the ticketing sector.
Goals
Design a suitable architecture to ensure ticket data transparency while retaining personal data privacy.
Experiment with various methods of ticket storage, including different hardware and software access.
Build a working demonstrator of the system vending and validating a ticket, with various fares and restrictions built-in.
Look into various approaches of passenger proof-of-validation for their tickets.
Establish whether blockchain technology is a suitable replacement for legacy technologies in the ticketing industry.
Team
Blockchain Experience
The STUB team have previous experience within the blockchain sector, publishing work on frameworks to help potential users decide whether they need a blockchain, and looking into post-quantum blockchain solutions. With this experience, the team are excited to bring new insights into trustable contents on blockchains, by tapping into the potential of a real-world use case.