Trustable Land Property Registry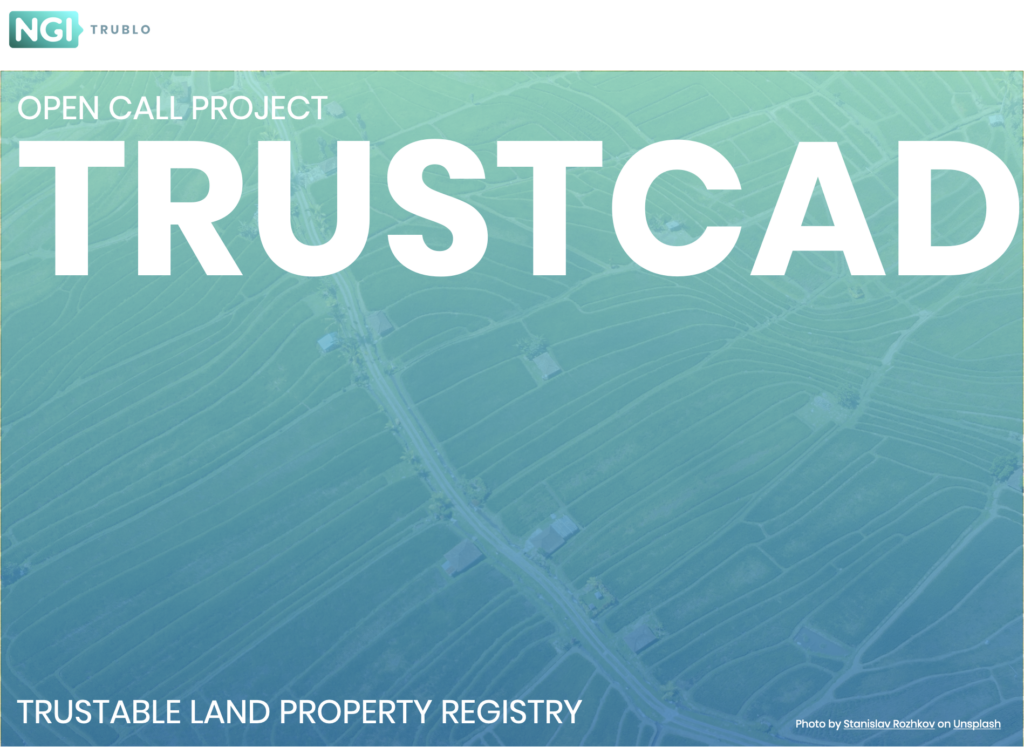 Project
The project's overall objective is to build a smart and sustainable Cadastre and Land Property Registry (CaLPR) with a blockchain-based trusted and reputable model. The project is technically and juridically complex, and for this reason, it is divided into two parts.
In a selected jurisdiction where a public cadaster is not present yet and in accordance with the related administration: phase One focuses on the creation of a blockchain prototype that can be used to authorize the construction of infrastructures (e.g., buildings, parks, cycle roads, green belts, green infrastructures, carbon sink, etc.) and, consequently, mitigates the land use disputers.
Phase Two consists of a full-scale cadastre including new functionalities (blocks of functions) that will be added to the prototype developed in phase one such as real estate (using AI), GPS maps (proof-of-location), certificates, and property documents (decentralize management system), payments (crypto and conventional), and web3 interface for end-users.
Team
| | | |
| --- | --- | --- |
| Name | Role in the project | Competencies and experiences |
| Flavio Forabosco (M) – Team Leader | Prepare the IT structure of the blockchain cadastre, identify stakeholders, policymakers, and end-users, and provide technical support to blockchain developers. | Associate professor and international expert Flavio has worked for many governments and international organizations for 20+ years. Long experience in blockchain. |
| Barbara Meneghini (F) – Project Manager | Oversee the preparation, validation, and commercialization of the entire blockchain product. | Barbara is the CEO of AgriClima and a well-known expert with 10+ years of experience. She has two years of experience in blockchain for land property and the modernization of the cadastre. |
| Franz Gjeluci (M) – Blockchain Lawyer | Contribute to the preparation of legal blockchain, privacy, and copyright issues. Furthermore, he will guide the blockchain developers to prepare a blockchain product that fits Albania's specific needs. | MSc in Commercial Law at Bologna University, Franz combines 10+ years of experience in legal issues in Albania with his familiarity with the Albanian cadastre, real estate, and tax system. |
| Helga Sallaku (F) – Head of Blockchain Platform Development | Write the codes, prepare the web interfaces, create the blocks, enhance security, incorporate AI, and interact with large datasets. | Helga has many "blockchain" arrows in her quiver, including BSc and MSc in computer science and a position as a computer science lecturer at university. Her fields are next-generation blockchain, blockchain web programming, and networking administration. |
| Valdrin Kraja –Blockchain Developer | Smart contracts developer, nodes, interfaces, security blocks, design administration forms, and enhance trust on the cadastre blockchain. | With a BSc in mechatronics specializing in IT and software development, Valdrin is a young and skilled IT expert, system administrator, and experienced developer. |
Blockchain Experience
AgriClima fields of expertise are next-generation blockchain, blockchain development, big data, algorithms, software engineering, and networking administration.