Witness based fingerprints for blockchain proof-of-presence
Project
Proxim aims at solving Proof of Location privacy and trustworthiness issues, building a blockchain-based validation framework that integrates fingerprinting with time-coded witnessing features. The company will leverage its proximity and location data infrastructure to develop a blockchain acting as an Oracle to provide Proof of Location verification service, leveraging a specific, in App, time-coded BLE software. While sharing location certified content on social networks, App users will create a network of location fingerprints while providing peer to peer witnessing, and also building a reputation mechanism that will enable an additional probabilistic approach to validation.
Team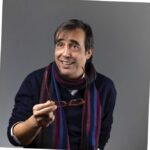 Giuseppe Tomei, CEO and Founder of Proxim, seasoned entrepreneur, with big 5 consulting background managing large innovation projects, and a long standing career in broadcast media running strategic tech innovation. His business experience includes multicultural project management with a track record working with US and Israel venture capital. Giuseppe holds an MSc in Ingegneria Gestionale in Italy, and spent part of his studies at Ecole Nationale des Ponts et Chaussées in Paris.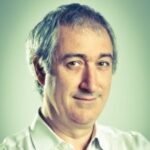 Marco Ottolini is an experienced CTO with over 35 years experience in delivering complex software solutions. He was co-founder and CTO of Italia Online, an ISP founded in the early'90s that became a public company listed in Italy. Since then he worked for many tech startups, advising others and establishing a strong track record in transforming new technology into real products.
Ioannis G. Tollis is a professor of Computer Science at the University of Crete, Greece. He was a Professor of Computer Science at The University of Texas/Dallas, from 1988-2004. He received his Ph.D. degree in Computer Science from the University of Illinois at Urbana-Champaign in Jan. 1988. Dr. Tollis has published eight books, and over 180 journal and conference papers. His research interests are in Graph Analytics and Network Visualization, Modeling and Visualization of Biomedical Data and Networks, Graph Drawing, Information Visualization and Data Analytics, and Algorithm Engineering. His research has been funded by numerous funding agencies and companies, which gives him  significant exposure to real problems. Furthermore, he has significant industrial experience and is interested in employing efficient graph technology in new projects.
Blockchain Experience
G. Tomei and M. Ottolini bring more than 60 years of experience in technology entrepreneurship and business management. Giuseppe brings in management experience from working at international and multicultural innovation projects, with significant consulting background and US and Israeli VC track record, Marco Ottolini has a track record in transforming new technologies into real products. In addition, Marco is a long-standing Blockchain community tech influencer since the very early days. In addition, Professor Tollis brings a great experience both in academic and industrial research combined with a significant track record deploying new technologies in new projects.
Website