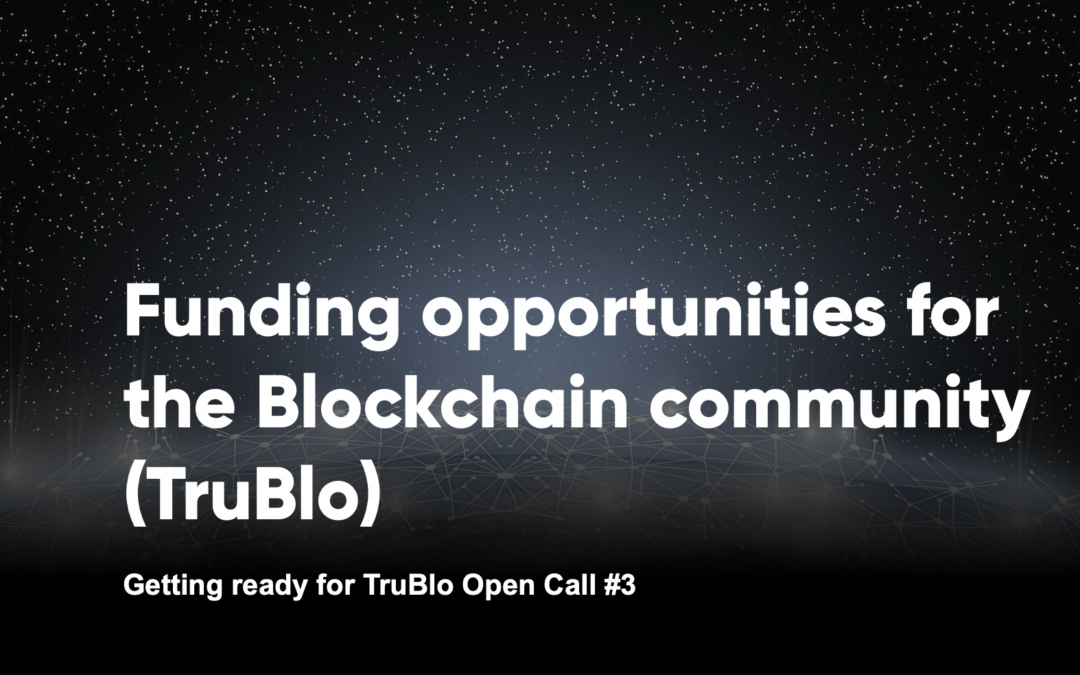 Please join on February 8, 202, 11-12 am, for an info session on how to apply for TruBlo open call. TruBlo offers an opportunity to fund your early-stage idea for trustable content on future blockchains. The event is organized by Berlin Partner, in collaboration with Cluster ICT|Media|Creative Industries and the Enterprise Europe Network.
Up to €175.000 of equity-free funding per project
Target groups are researchers, innovators, developers from academia, startups, high tech companies or natural persons. Selected participants can get up to 175.000 euros for their project. The total available amount of funding is 4,2 million euros. The call will be opened January 27 and closed March 30, 2022.
TruBlo has defined two topics for selectable ideas:
Trust and reputation models on blockchains
Proof-of-validity and proof-of-location
25 examples
To see examples of projects which already got funding, please check the "funded projects" section on the TruBlo website. In total 25 projects have already received funding. Examples are a project called TrustCad, aiming to build a digital version of a land registry. Or take Moncon, who want to provide a trustable system to enable micropayments for content.
Besides the introduction to the project and the open call, you will get the chance to get some insides from a successful applicant from one of the previous calls (Mirko Ross, ASVIN GmbH). In TruBlo the company got funding for a project called D-SBOM, which will explore a digital bill of materials for IoT devices.
Even if it is a digital event we would like to have some interaction between the participants. Thus, we do offer up to seven participants the possibility to present themselves and your company within two minutes in front of the audience. If you would like to pitch your idea/project, please get in contact with the organizer February 4, 2022 the latest (first come – first serve).
Please register by February 6, 2022 on the website of Berlin Partner, who is organising the event together with TruBlo:
https://www.digital-bb.de/eventdetail/funding-opportunities-for-the-blockchain-community-trublo-project-1
The event will be held in English.